For attending the NRC Charity Awards 2017, Rens van Strien and I had the privilege to make a 2/1 page ad for 'Stichting Zwerfjongeren Nederland'. A small organization which stands for the interests of roof and homeless youths. 

In our campaign we focused on the fact that change is necessary and that there must be an end to the problems of homeless youth. On August 9, 2017 the advert got viewed in the NRC newspapers and a demonstration was shown in front of
4 city stations. This was picked by many media and gave (ex)homeless youths the possibility to tell there story.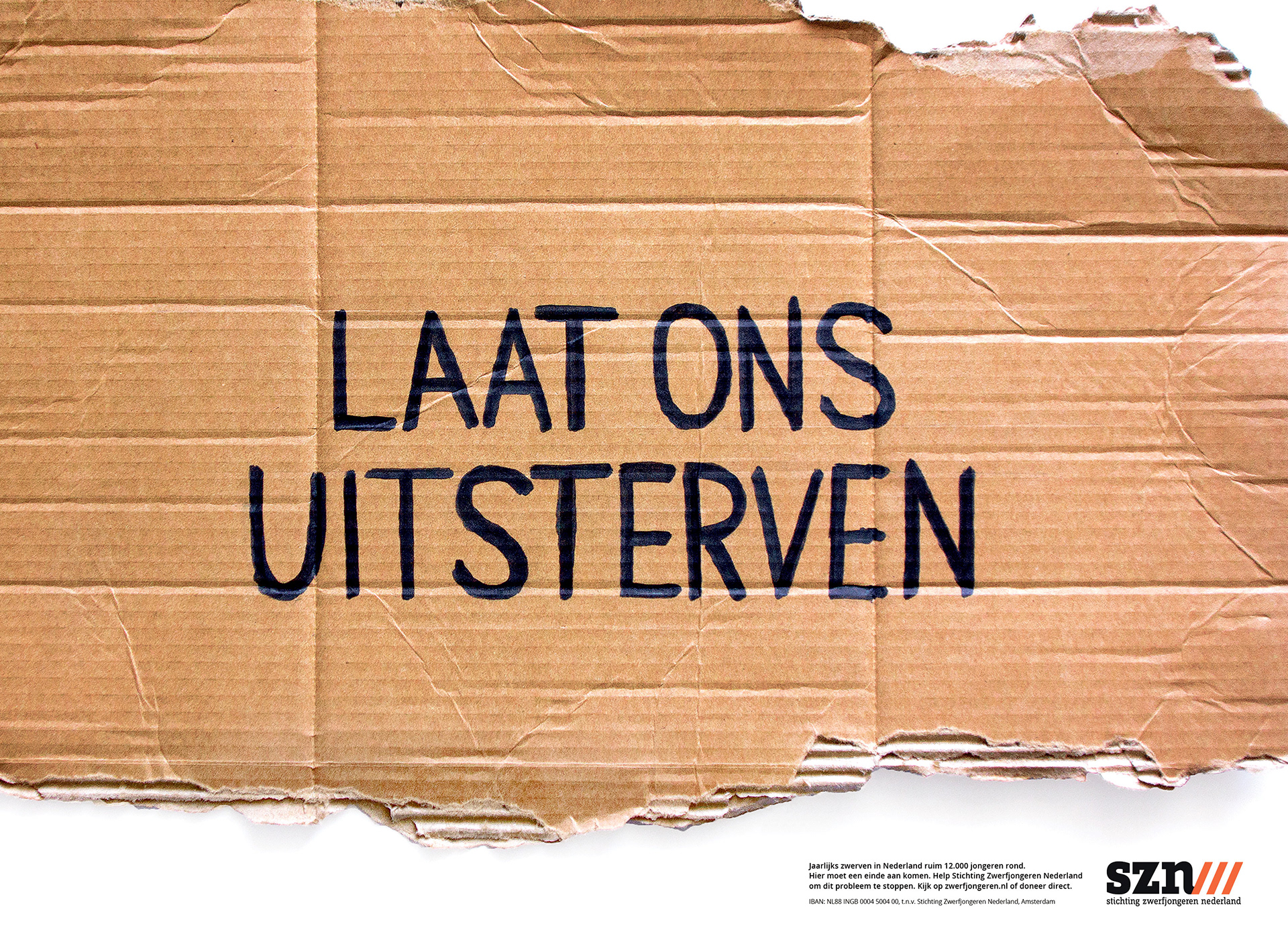 Note: Our advert reached the top 5 (4th place)
in the NRC Charity Awards 2017.